My name is Dinara Kasko, Ukranian pastry chef and architect. The purpose of this letter is to briefly introduce myself and my branded and unique silicone moulds.
With almost a million Instagram followers and a huge network across social media channels, since 2014 and over the years, my moulds have become widely popular among a young generation of bakers and professional chefs. I share my knowledge and inventions with the world, selling my unique shaped cake moulds as well as teaching culinary art online to students from more than 60 countries.
I have more than 150 designs of moulds. Some of my famous designs that have caused a stir in recent years have been exhibited in spaces as distinguished as the Metropolitan Museum in New York.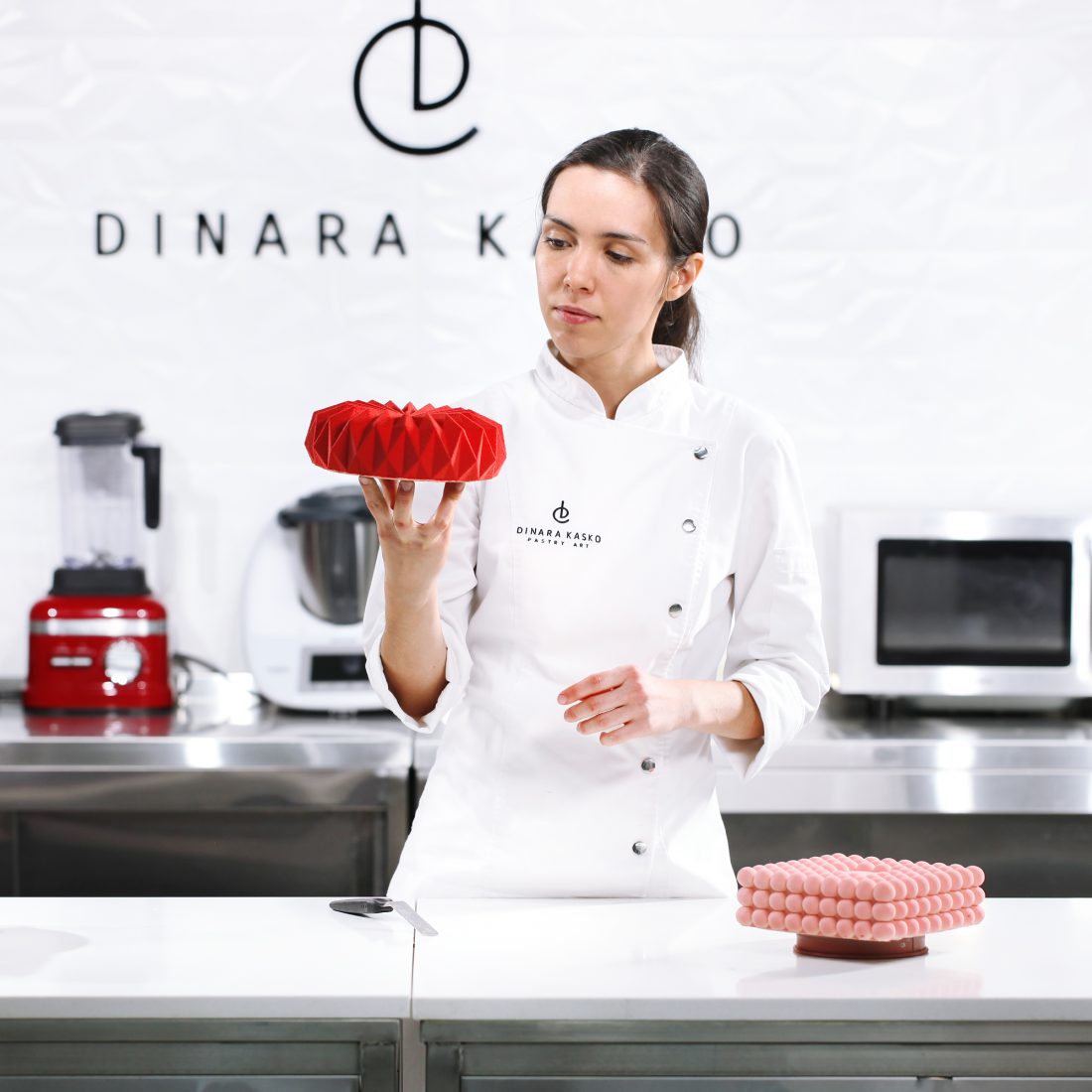 I became a brand chef and have created several individual moulds for cafe and restaurants in different parts of the world. For example in the Arabic style and delicious recipes with Qatari touch for the pastry cafe in Qatar, Doha.
All moulds are made of 100% food-grade silicone (FDA and LFGB certified) trademarked and has a Europian quality certificate..
The main production is located in Asia, a European warehouse based in Poland. We are able to dispatch your orders from both our facilities depending on your requirements.
My unique silicone moulds became very popular among world pastry chefs and have been sold in 92 countries. We have importers and distributors in 20 countries around the world, as the interest in our products is growing, and we receiving thousands of request,
Please fill out this form and one of our representatives will contact you shortly.